Your Fort Myers Mold Removal
Experts
With over 17 years of mold removal experience, our team is excited to serve your mold removal needs in Southwest Florida. We specialize in comprehensive mold remediation services to effectively eliminate mold colonies and create a safe and healthy environment for your home or business. With our expertise and advanced techniques, we can address existing mold problems, including the notorious black mold, and prevent the growth of new mold colonies.
Our mold removal process begins with a thorough assessment of the affected areas. Our certified mold remediation specialists inspect the property, identifying the extent of the mold infestation and determining the appropriate course of action. We understand the urgency of mold removal, particularly when dealing with black mold, which is known for its potential health hazards.
To ensure effective mold removal, we employ a combination of techniques and treatments tailored to your specific situation. Our team utilizes industry-leading tools and equipment, along with specialized cleaning agents, to remove mold colonies and their associated spores. We follow strict containment protocols to prevent the spread of mold during the removal process, safeguarding both occupants and unaffected areas.
In cases where black mold is present, we take extra precautions due to its potential toxicity. Our certified experts are trained to handle black mold safely, wearing protective gear and employing advanced techniques to minimize risks. We use appropriate antimicrobial treatments and disinfectants specifically designed to eradicate black mold and inhibit its regrowth.
To ensure the long-term prevention of mold growth, we address the underlying causes that led to the infestation. Our team will investigate and help our customers resolve sources of moisture, such as leaks, water damage, or inadequate ventilation. By eliminating these factors, we help create an environment that is inhospitable to mold and reduces the risk of future growth.
We understand the importance of comprehensive mold removal, including the treatment of existing colonies and the prevention of new mold growth. That's why we offer antibiotic and disinfection treatments as part of our remediation process. These treatments target the mold at its source, eliminating the colonies and helping to prevent the recurrence of mold infestations.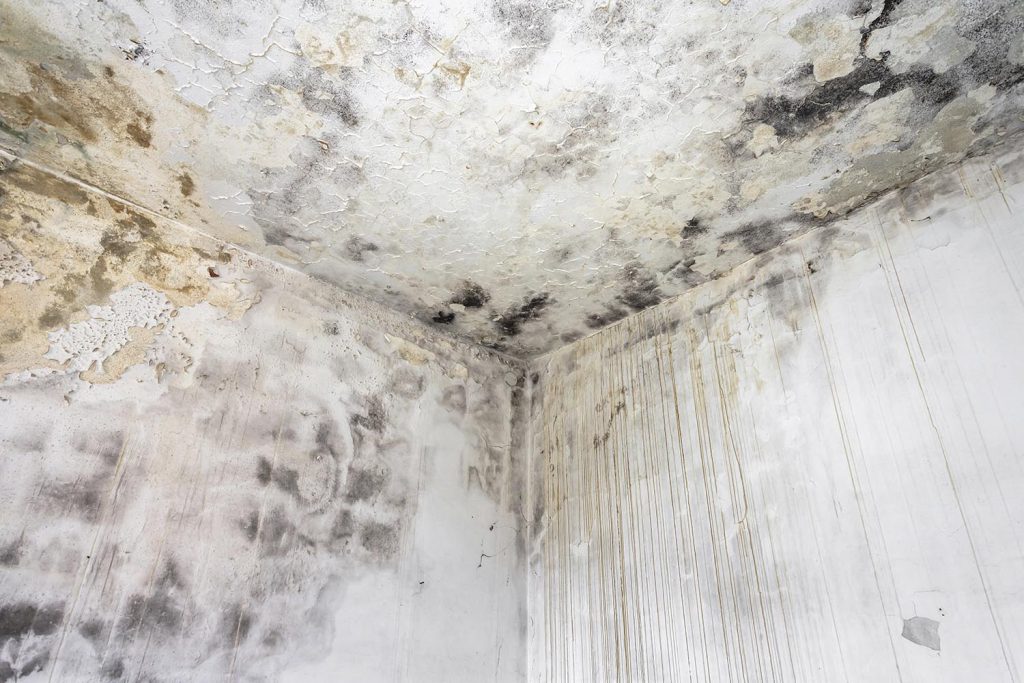 Why choose Mold RX Restoration for your mold removal needs in Southwest Florida?
Expert Mold Remediation Specialists: Our certified mold remediation specialists have the knowledge, experience, and training to handle mold removal projects of all sizes. We stay updated with the latest industry standards and follow stringent protocols to ensure effective and safe mold removal.

Advanced Techniques and Equipment: We utilize state-of-the-art equipment and advanced techniques to tackle mold infestations. Our specialized tools and cleaning agents enable us to thoroughly remove mold colonies, including black mold, while minimizing the risk of cross-contamination.

Antibiotic and Disinfection Treatments: Our mold removal process includes the use of effective antimicrobial and disinfection treatments. These treatments not only eradicate existing mold colonies but also create an environment that inhibits the growth of new mold.

Prevention and Source Elimination: We address the root causes of mold growth, such as moisture issues, to prevent future infestations. By resolving these underlying problems, we help ensure a long-term mold-free environment for your property.

Customer Satisfaction: Your satisfaction is our top priority. We are committed to delivering exceptional service, providing transparent communication throughout the mold removal process, and restoring your property to a safe and healthy condition.
Contact our office today for reliable and thorough mold removal services in Southwest Florida. Our expert team will eliminate existing mold colonies, and implement preventive measures to inhibit future growth. Let us help you create a mold-free environment and ensure the well-being of your property and its occupants.
Our dedicated technicians welcome the opportunity to educate you of your options and earn your business! Contact our office directly at (239) 277-0042 or complete the form below for a FREE estimate!