Southwest Florida Mold Inspection
Services
Mold RX Restoration is Fort Myers top mold inspection team. We specialize in providing comprehensive mold inspection services to help identify and assess mold growth in residential and commercial properties throughout SWFL. With our expertise and advanced techniques, we can quickly and efficiently provide you with a thorough evaluation of your home's mold situation.
Mold can thrive in various environments, especially in areas with excess moisture, water damage, or poor ventilation. Identifying the presence of mold is crucial for maintaining a safe and healthy living or working environment.
Schedule A FREE
Inspection
Our mold inspection process begins with a detailed assessment of your property. Our certified mold inspectors have the knowledge and experience to conduct comprehensive visual inspections, utilizing specialized tools and equipment to detect hidden mold and moisture sources. We examine areas prone to mold growth, such as kitchens, bathrooms, attics, and crawl spaces leaving no area unchecked.
During the inspection, we also collect samples for laboratory testing, if necessary. These samples provide a more accurate assessment of the types and levels of mold present in your property. Our partnership with accredited laboratories ensures reliable and timely analysis of the samples, allowing us to provide you with detailed and accurate results. We utilize these third party facilities for mold testing following remediation to help ensure that impacted areas have returned to their typical indoor fungal ecology.
Once the inspection is complete, we provide you with a comprehensive report outlining our findings. Our reports include detailed information on the mold species identified, the extent of the mold growth, and recommended steps for remediation. We take the time to explain the results and answer any questions you may have, ensuring you have a clear understanding of the mold situation in your property.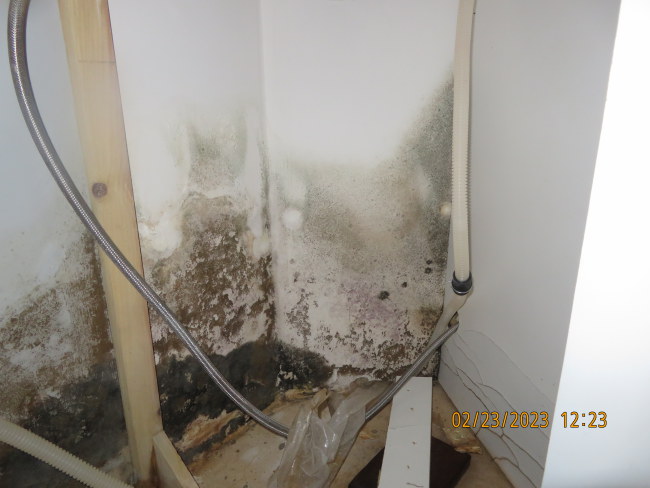 Why should you work with our company for your mold inspection needs in Southwest Florida?
Expert Mold Inspectors: Our team consists of certified mold inspectors with extensive knowledge and experience in the field. We stay updated with industry standards and follow strict protocols to ensure accurate and thorough inspections.

Advanced Techniques and Equipment: We utilize state-of-the-art tools and equipment during our inspections to detect hidden mold and moisture sources. Our advanced techniques allow us to provide a comprehensive evaluation of your property.

Local Knowledge: As residents of Southwest Florida, we are familiar with the environmental factors that contribute to mold growth in the region. Our expertise in local mold conditions allows us to provide tailored inspections that address the specific needs of properties in this area.

Comprehensive Reports: Our detailed inspection reports provide you with a clear understanding of the mold situation in your property. We offer practical recommendations for remediation and guide you through the next steps to ensure a mold-free environment.

Customer Satisfaction: We prioritize your satisfaction throughout the mold inspection process. Our friendly and professional team is dedicated to providing exceptional service, addressing your concerns, and ensuring you have the information needed to make informed decisions.
We welcome the opportunity to assess your property, provide accurate results, and guide you towards effective mold remediation solutions. Contact us today to schedule an inspection or to learn more about our services.
Our dedicated technicians welcome the opportunity to educate you of your options and earn your business! Contact our office directly at (239) 277-0042 or complete the form below for a FREE estimate!